BEST FILMS OF 2016
12. TRAIN TO BUSAN (Dir. Yeon Sang Ho)
This is one of the most purely entertaining zombie film this year, with echoes and references to George Romero's and Danny Boyle's work, Train to Busan may not be something we've never seen before, but it's something we can benefit from seeing again. With no attempts to innovate the genre, Train to Busan infects its audiences with great action-packed set pieces and a keen socio-political awareness (with the right doses of gore). Who knew Koreans can make a great zombie flick that is somehow better than the American counter parts we've seen all year?
Trailer: https://www.youtube.com/watch?v=pyWuHv2-Abk
11. OUR LITTLE SISTER (Dir. Hirokazu Koreeda)
Japanese auteur Hirokazu Koreeda directs a sweet slice of life masterfully presented, for fans of Yasujiro Ozu's style of film. The story is about four sisters of varying ages who live together in a large house in the seaside town of Kamakura. If you have to see one great drama film in a year, this one might deliver all the goods.
Trailer: https://www.youtube.com/watch?v=NtTeSQFce2A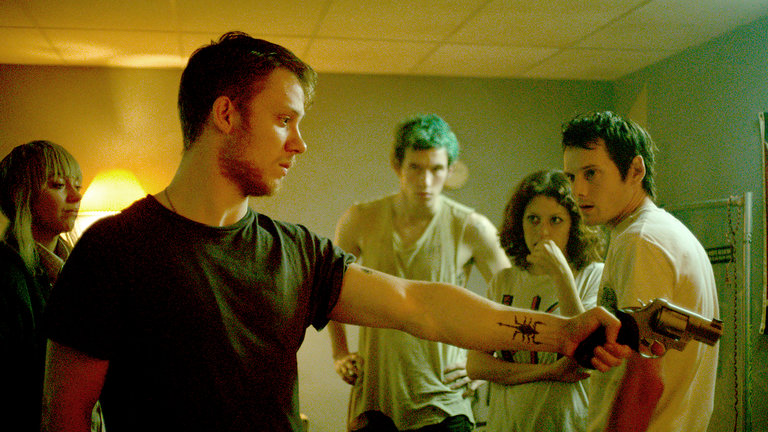 10. GREEN ROOM (Dir. Jeremy Saulnier)
Neo-Nazi skinheads VS punks in a gory battle to the death inside a bar. What more could you want? Need we say more?
Trailer: https://www.youtube.com/watch?v=Fgawq0keCK4
9. THE HANDMAIDEN (Dir. Park Chan Wook)
Ah, another Korean cinema in this list. This erotic horror/thriller comes from the demented (And perverted) mind of Park Chan Wook, creator of Oldboy (2003), Lady Vengeance (2005) and Stoker (2013). Mixing classy direction with trashy sick humor, Park's perversity and twisted plot is an absolute masterclass, far too good to be watched in one sitting.
Trailer: https://www.youtube.com/watch?v=wKpZLtt4Ctg
8. THE NICE GUYS (Dir. Shane Black)
Shane Black perfected the buddy-cop formula with 1987's Lethal Weapon, so it's no surprise that 29 years later, this thoroughly amusing 1970s neo-noir comedy is an absolute perfection in direction, casting and also a joy to watch. This Gosling's & Crowe's joint is a perfect match with pizza and booze.
Trailer: https://www.youtube.com/watch?v=MxW4LZCYfvs
7. SULLY (Dir. Clint Eastwood)
Clint Eastwood's brand of classic, no-bullshit filmmaking finds a perfect form in Sully. A simple plot about the misunderstood hero pilot who saved 200 passengers from a crash landing. This emotional tale is based on a real story, and Clint always finds a way to deliver his stories with the perfect balance of grit and composure.
Trailer: https://www.youtube.com/watch?v=mjKEXxO2KNE
6. THE WITCH (Dir. Robert Eggers)
What's a discussion of 2016 horror movies without a mention of The Witch? Though it technically premiered at Sundance in 2015, the movie wasn't widely released until February 2016. The Witch centers around a family of uber-religious Puritans living in 17th-century New England being banished from town, trying to survive alone in the unforgiving wilderness. As per usual horror stories go, things go bad, really really bad (You might want to avoid goats for a while).
Trailer: https://www.youtube.com/watch?v=gud8viI-P7Q
5. ROGUE ONE: A STAR WARS STORY (Dir. Gareth Edwards)
Do we really need to write a reason for you to see this?
Trailer: https://www.youtube.com/watch?v=sC9abcLLQpI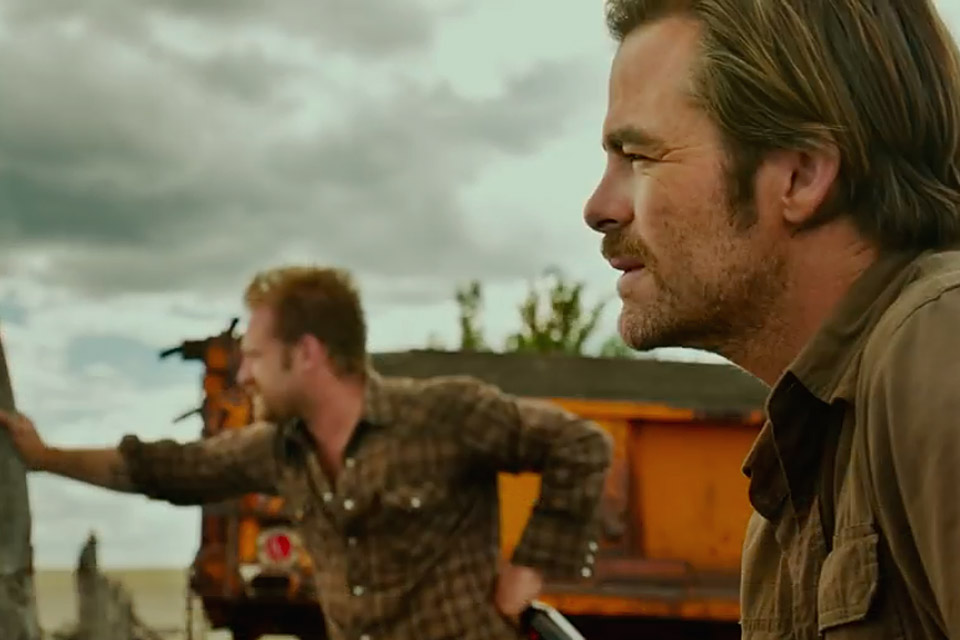 4. HELL OR HIGH WATER (Dir. David Mackenzie)
David Mackenzie's modern-day Western doesn't do anything new – but it does everything right. It's a B-movie western cowboy film, raised to the level of rough art. Loved the cinematography, loved the no-nonsense straightforward plot and the machismo dialogue.
Trailer: https://www.youtube.com/watch?v=JQoqsKoJVDw
3. NEON DEMON (Dir. Nicolas Winding Refn)
Nicolas Winding Refn (Drive, Only God Forgives) slips into the dark side of LA fashion world. This grotesque and Lynchian film is not for everyone, but you will either hate it or love it to death. For a color-blind director, The visuals alone are pure eye candy, full of glorious neon colors, lightworks (Not for people who have epilepsy) and beautiful, gorgeous shots of LA underworld. One of the weirdest mind-fuck i've seen in 2016.
Trailer: https://www.youtube.com/watch?v=cipOTUO0CmU
2. MANCHESTER BY THE SEA (Dir. Kenneth Lonergan)
Casey Affleck gives the performance of the year as a Boston janitor faced with unspeakable tragedy. Heartbreak, headaches and human drama fills the film as it's cuts to the core of what makes us human and gives us the strength to carry on. This is one of the greatest films i've seen, period.
Trailer: https://www.youtube.com/watch?v=gsVoD0pTge0
1. LA LA LAND (Dir. Damien Chazelle)
A musical as film of the year? Yes. Damien Chazelle (Whiplash) directs this rapturous song-and-dance romance as if cinema was invented for him and La La Land swings for the fences. With this film, Damien Chazelle makes the future of film seem like a bright prospect. They don't make films like this anymore (And films like this don't come around very often). If you love cinema at all, go see it.
Trailer: https://www.youtube.com/watch?v=0pdqf4P9MB8
HONORABLE MENTIONS:
-KUBO & THE TWO STRINGS (Dir. Travis Knight)
-DE PALMA (Dir. Noah Baumbach)
-THE WAILING (Dir. Na Hong Jin)
-ZOOTOPIA (Dir. Byron Howard & Rich Moore)
-VICTORIA (Dir. Sebastian Schipper)
-ARRIVAL (Dir. Denis Villeneuve)
-DON'T BREATHE (Dir. Fede Alvarez)
-THE INVITATION (Dir. Karyn Kusama)
-10 CLOVERFIELD LANE (Dir. Dan Trachtenberg)
-HUSH (Dir. Mike Flanagan)
-31 (Dir. Rob Zombie)
-MIDNIGHT SPECIAL (Dir. Jeff Nichols)